New Book: Writing the Brain
Writing the Brain: Material Minds and Literature, 1800-1880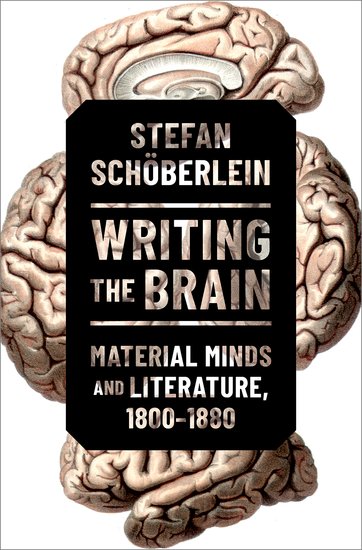 Stefan Schöberlein, Oxford University Press, 2023
https://global.oup.com/academic/product/writing-the-brain-9780197693681
Description: In the nineteenth century, American and British culture experienced an explosion of interest in writings about the brain. The years between 1800 and 1880 are often described as the emergence of modern neuroscience, with new areas of the brain being discovered and named. Naming was quickly followed by a drive to hypothesize functioning, a process that suggested thinking itself may be a mere physiological act. In Writing the Brain, Stefan Schöberlein tracks how literature encountered such novel, scientific theories of cognition-and how it, in turn, shaped scientific thinking.
Before the era of modern psychology, a heterogeneous group of alienists, self-help gurus, and anatomists proposed that the structure of the brain could be used to explain how the mind worked. Suddenly, nineteenth-century readers and writers had to contend with the idea that qualities once ascribed to disembodied souls may arise from a mere lump of cranial matter. In a period when scientists and literary writers frequently published in the same periodicals, the ensuing debate over the material mind was a public one. Writing the Brain demonstrates, by examining several canonical works and textual rediscoveries, that these exchanges not only influenced how poets and novelists fictionalized the mind but also how scientists thought and talked about their discoveries. From George Combe to Charles Dickens, from Emily Dickinson to Pliny Earle, from Benjamin Rush to Alfred Tennyson, 1800s debated what it means to have or, rather, be a brain.
Bio: Stefan Schöberlein is Assistant Professor of English at Texas A&M University-Central Texas. He has edited Walt Whitman's New Orleans (LSU Press, 2022), co-edited the Oxford Handbook of Walt Whitman (2024), and published literary translations into German. He has served as president of the Digital Americanists Society and is currently a contributing editor of the Walt Whitman Archive.